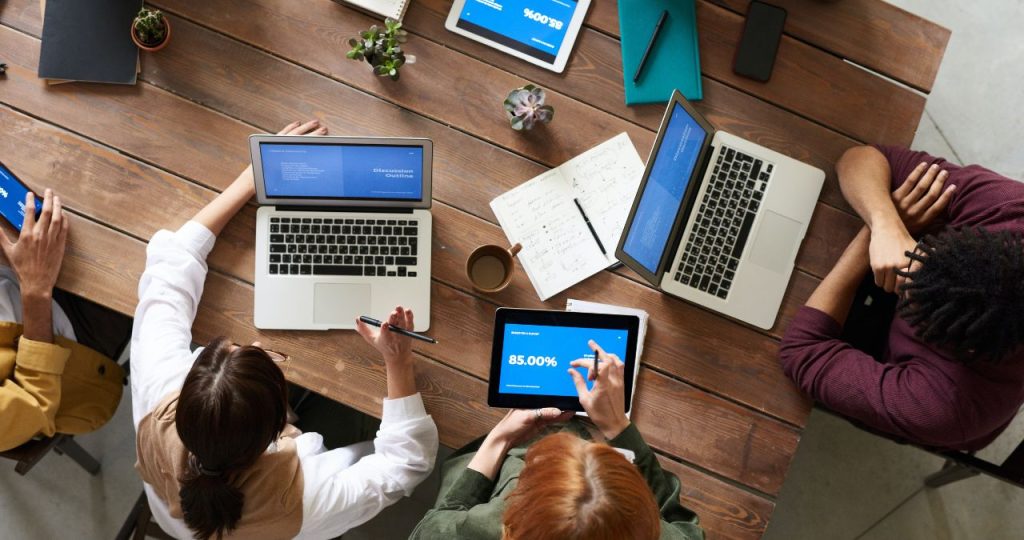 Whether you are an entrepreneur who wants to start a business or you own an established business and you want to expand your offerings, product development is an essential process. The product development process involves a series of steps that need to be taken in order to bring a product from its initial concept to its final launch. Just like everything in life, you need to start somewhere before you can get to the end. The same is true for product development; hence why the first step is arguably the most important part of the process.
What Does New Product Development Start With?
You're probably wondering what the first step of product development is. The first step is referred to as ideation or idea generation. What does ideation entail? Below, you'll find an overview of this vital part of the process to help guide you on this important and exciting journey.
Ideation Explained
First, let's take a closer look at what ideation actually is. Ideation is the first stage of the product development process. As the name suggests, it involves the generation of ideas for new products. This is the innovation stage of the product development process, in which you and your product development team brainstorm concepts and ideas that relate to the needs of your target audience, as well as concept testing and market research.
When initiating a new product idea, the following are key factors that should be considered.
The Target Market
Your target market or audience is the customer profile that you are developing the product for, or to use (people who will be buying and using your product). Your target market consists of the group of people you will gear your marketing strategy towards. Identifying your target market in the early stages of product development is crucial. Knowing your target market will allow you to come up with an idea for a product that your market will benefit from and will be interested in purchasing.
Existing Product
Another important factor to consider during the ideation stage of the product development process is your existing portfolio of products.
Are any of the products that you currently offer similar to the new product you have in mind?
Are any of those products designed to resolve similar issues?
Do any of your competitors offer products that don't enable market share?
If so, is your concept for a new product unique enough that it will be viable as a new product offering and beneficial to your audience?
Functionality
While you won't need full details regarding the functionality of the product at this point, it's a good idea to have a basic idea of the functions the product will serve. What will the product look and feel like? Why would your market want to purchase it?
SWOT Analysis
SWOT stands for Strengths, Weaknesses, Opportunities, and Threats. Conducting a SWOT business analysis early on will allow you to create the best version of your new product.
SCAMPER Method
SCAMPER stands for Substituting, Combining, Adapting, Modifying, Putting to another use, Eliminating, or Rearranging your product concept. This method will help you refine the idea for your new product.
New Product Development
The first step of the product development process is important, as it drives the rest of the process. By properly implementing the first step, you'll be on your way to creating a successful product.
What can Fortress Nutrition LLC do for you?
Rest assured that you're in good hands with Fortress Nutrition. To learn more about how we tailor our blending, ingredient sourcing, logistics, consumer packaging, and other services to meet customer needs, and find out how we can partner with you to ensure compliance with new GMO laws, contact us today.